Construction
The construction of the solar farm is expected to last approximately 4-5 months and employ up to 150 staff over the construction period. It is envisaged that staff will be from both local and regional contractors who will be encouraged to use shared transport such as minibus or car-sharing providing this is possible in terms of current public health guidelines. All vehicles parking will be provided within the temporary construction compound, there will be no parking on the local highway network.
The Construction Traffic Method Statement accompanying the draft Environmental Statement (ES) provides details of proposed access arrangements, the anticipated programme, construction vehicle numbers and type, construction worker numbers and the proposed construction hours.
A Construction Environmental Management Plan (CEMP) will be prepared prior to development works commencing on site and a Site Waste Management Plan (SWMP) will be prepared as part of the CEMP.
Traffic and transport
It is anticipated that the construction phase will generate approximately 330 return journey deliveries to site (or 660 individual movements). Even at the most intense period of construction when solar panels, frames, posts and electrical support equipment are being delivered, there would be approximately an average of just over 4 HGV deliveries per working day.
Further information on construction traffic and transport can be found in Chapter 6 of the draft ES. The proposed construction route is shown below.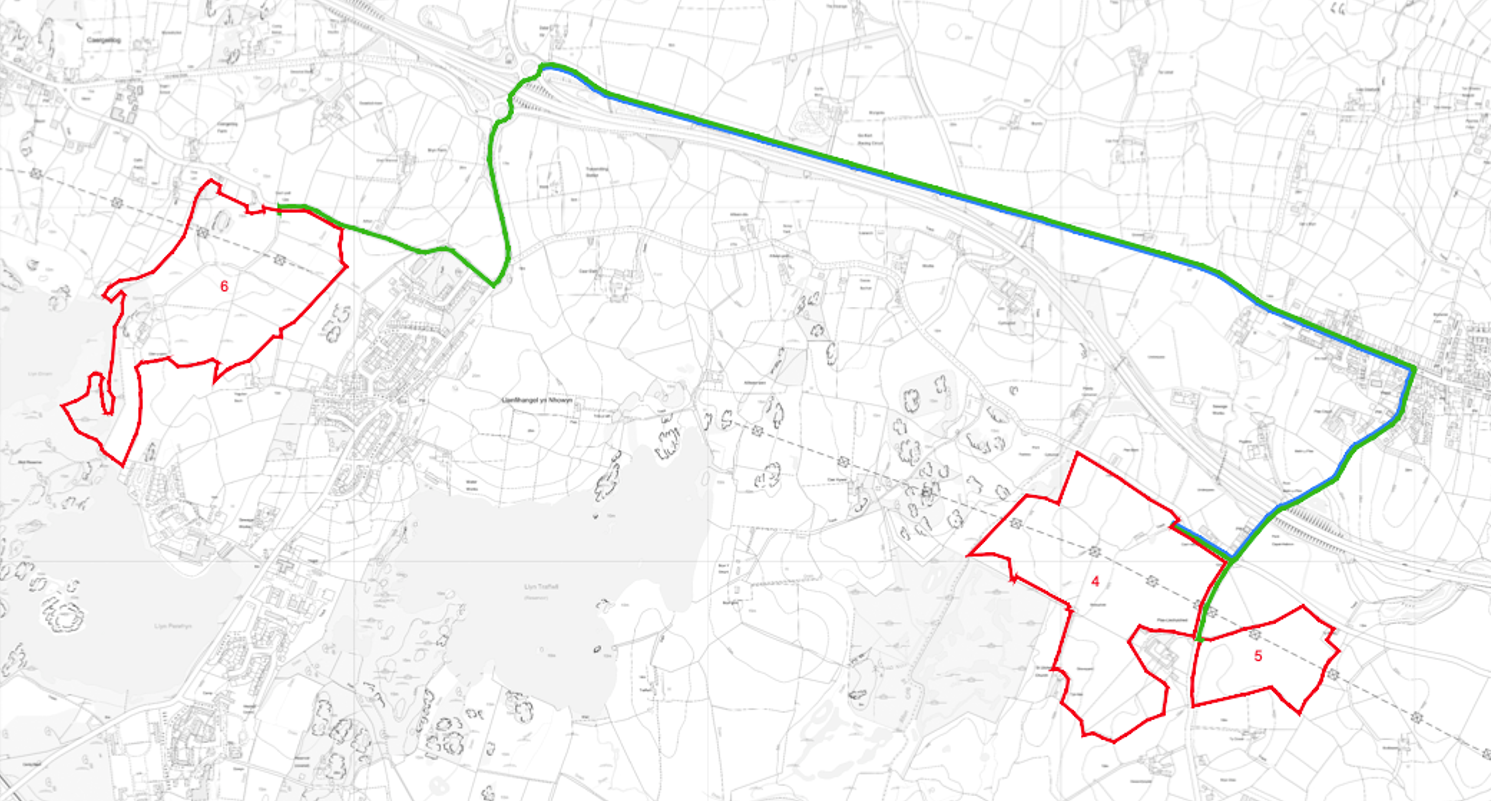 Ongoing operation
Given the nature of the proposed scheme, there will not be a significant amount of traffic required during the operational lifetime of the project. Solar farms generally require little maintenance (when compared to other energy generating facilities) and so traffic to the site will consist of intermittent maintenance visits.
Decommissioning
The project lifetime is 40 years, meaning that we would be looking at decommissioning the site in the 2060's. Whilst the exact details of the process will be agreed closer to the time, the decommissioning activity will likely mirror the construction process in duration and activity.